We put up our first ClaudiaRussell.com web site in 2000 using a number of development tools, we barely knew how to use. But we muddled through it, and added feature after feature, new item after news item, cobbling it together with the most rudimentary HTML and CSS Skills.  Somewhere around 2017, we rebuilt it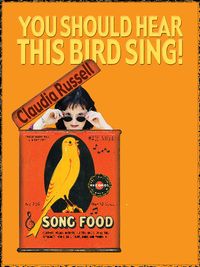 using an Adobe Product called Muse. Within a year or two, Adobe discontinued the product and it has languished with infrequent updates ever since. 
Honestly, we can't promise you that we will maintain this web site as often as we'd like, but we're pretty excited to be using Bandzoogle, a tool that is purpose built for musicians. If you are perusing the site and see anything that makes you scratch your head, or worse yet, cringe, please contact us and we'll fix it. Eventually.
I suspect that we'll continue to use Facebook and Instagram to promote the latest news and save the blog for longer ramblings or notices of greater import. One of the nice features of the site is that each of those, as well as our YouTube Channel can be reached directly from the icons on the menu bar to the right. So go ahead and visit us on those sites, too. - Bruce Kaplan, webmaster. (And I use that term loosely!).